by Jason Housel, The Enright Company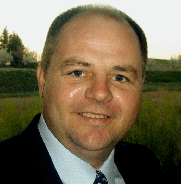 Jason Housel
A note about lesser known brands: If your rep can show you value in our products, then we should capitalize on this. If there is improved quality, ease of install, more margin, or any other competitive advantage we want you to act on that. Yes, it may be different from the routine or take a bite out of a key vendor but value is calling. It's saying that we have some better products over what you may be using. A few hear that message, and use that leverage to be more competitive. Most other react later with the sting of losing a job they thought they had. There really are benefits to early adoption.
We at The Enright Company are here to help you deliver value and be more competitive in your sales process. If you are promoting our lines and get them into the specification, we intend to protect you! Let's get the registration paperwork in. This paperwork is the communication link to protect you for your efforts. Please involve us before this part of the process so we may document your involvement.
These are a few bullet points where creative integrators have leveraged their knowledge about our lines.
A Dealer substituted Crimson AV to save about 30% on 100k in mounts. That means their cost was 70k vs a typical 100k (they won the job by 30k). They had the courage to tell their customer there was a lower cost, but high quality option. It's bent metal after all.
A customer sees an opening where the "C company" is overkill and the "E company" just too expensive. The customer here is just looking for a solution and we may have the ideal lower cost, high-quality, value solution that helps you win the job with Hall Research and the VSA-51.
We represent products that are market leaders. Take Vaddio and SunBrite TV for example. Allow these leading manufacturers to open doors for you. We have leads for you that will do exactly this.
Jason Housel is the Northern CA and Northern NV representative for The Enright Company